On August 30, CIMC held a performance briefing for the first half of 2021 at its Shenzhen headquarters. Mai Boliang, Chairman and CEO of CIMC, made a judgment on the development prospects of the container industry that the market is most concerned about: "One container is hard to find. "The situation may continue into the first half of next year. The company will do its best to ensure the supply of new boxes and assist in solving the problem of "hard to find a box".
Freight rates are at record highs, the trans-Pacific trade routes have more freight volumes than ever before, and the boom in the shipping market has caused new orders for global container ships (measured by capacity) to more than double in less than eight months this year. However, shipping industry executives warned that, given the soaring demand and the transformation of the fleet, the supply of container ships may remain tight in the next few years.
Orders for new ships surge, and the supply of ships exceeds demand
According to "Hellenic Shipping News" (Hellenic Shipping News), there are currently orders for 619 container ships to be delivered in the future, and there will be 381 ships in 2021 alone. The order capacity reached 3.44 million 20-foot standard containers in such a short period of time. (TEU) The situation is unprecedented.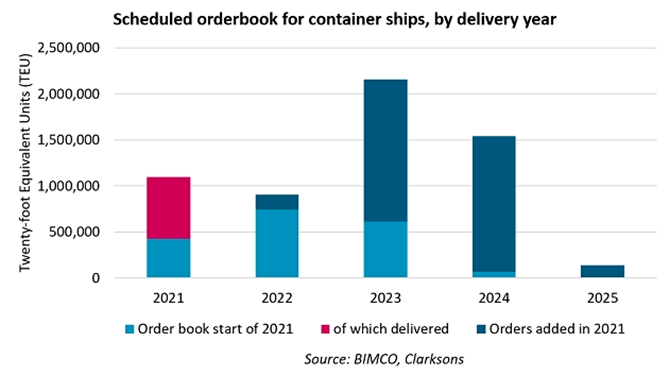 Image source: Greek Shipping News
Peter Sand, Chief Shipping Analyst of the Baltic International Chamber of Shipping (BIMCO), said: "The current container ship order has a capacity of 5.3 million TEU and plans to join the fleet in 2023. At the beginning of 2021, the order capacity was only 2.5 million TEU. Since then, order capacity has increased by a record 3.3 million TEU, indicating that shipowners are investing heavily in new capacity."
According to reports, container ships with a capacity of 16,000 TEU have the most orders. From February to June this year, only five shipowners ordered 60 ships. In recent years, due to trade frictions and the outbreak of the new crown pneumonia epidemic, shipowners have noticed different trade patterns. The more "universal" 1,3000-16,000 TEU container ships are more popular than ultra-large container ships (ULCS). Despite the recent sharp increase in container ship orders, shipping industry executives believe that the surge in demand for container ship services and the complexity of rebuilding the fleet for environmental reasons mean that there may still be a shortage of container ships in the next few years.
According to the British "Financial Times", Israel Star Shipping (ZIM) Chief Financial Officer Xavier Destriau said that many old ships have passed their retirement years, and the tight supply of ships constitutes "a potential major threat."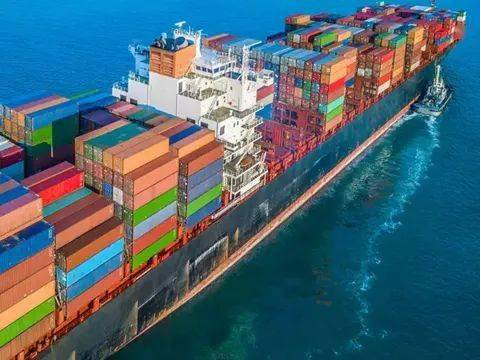 Andi Case, CEO of Clarksons, the world's largest shipbroker, said that since 2017, the number of global shipyards has decreased by two-thirds to about 115. He said: "We are far from oversupply in the fleet."
Container shipping giant Maersk (Maersk) CEO Soren Skou said on the earnings call this month: "The current historically high freight rates are caused by short supply. There is simply not enough capacity."
According to the report of "Hellenic Shipping News", from 2021 so far, container ships equivalent to 1.5 million TEU of the ordered capacity will be delivered in 2023 and 2024, and it is not expected to break the 1.66 million TEU record set in 2015.
Supply chain problems linger, and freight rates hit a record high! I'm afraid it will get better next year at the earliest
Supply chain problems caused by the epidemic have pushed shipping costs to historical highs. The shortage of ships has increased the possibility of continued high freight rates. This is not good news for retailers and consumers.
The Drewry World Container Index shows that as of the week of August 26, the weighted average freight rate of a 40-foot container on major transoceanic routes rose 2.1% to a record high of US$9,818.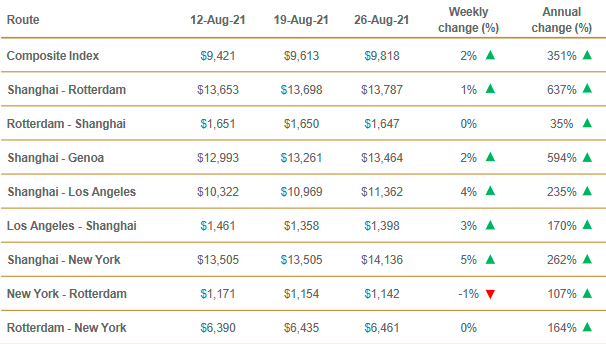 The jump in freight rates puts huge pressure on corporate profits. According to Retail Detail, the shipping cost of Belgian companies importing goods from China is 10 times higher than before. Fitnessking's Nikolas Van der Veken told a Belgian newspaper: "We used to spend US$1800-2200 to transport a 40-foot container, but now it sometimes costs US$24,000."
In response to rising transportation costs and raw material prices, companies have announced price increases, including American toy manufacturer Hasbro. Hasbro Chief Financial Officer Deborah Thomas said the company expects this year's ocean freight charges to be four times higher than last year on average.
In addition to the increase in commodity prices, consumers also need to be prepared for several weeks of delays in shipments to avoid leaving empty-handed when the shopping season comes.
Bob Biesterfeld, CEO of CH Robinson Global Logistics (CH Robinson), said: "The pressure on the global supply chain has not eased, and we do not expect to improve in the short term." He said: "As we have been predicting for months, consumers will I see some shelves empty during the holidays. Also, if you want to buy most gifts online, please place your order as soon as possible. Delivery time may take 4-6 weeks."
Many people in the industry predict that the tight global supply chain may continue until next year. Transport economist Thierry Vanelslander said that as long as the new crown epidemic is not under control, maritime freight will continue to be disrupted. Biesterfeld believes that the problems of port congestion and soaring freight rates may not be alleviated until after the Chinese New Year in February 2022.